Select which meal-kit suits you best.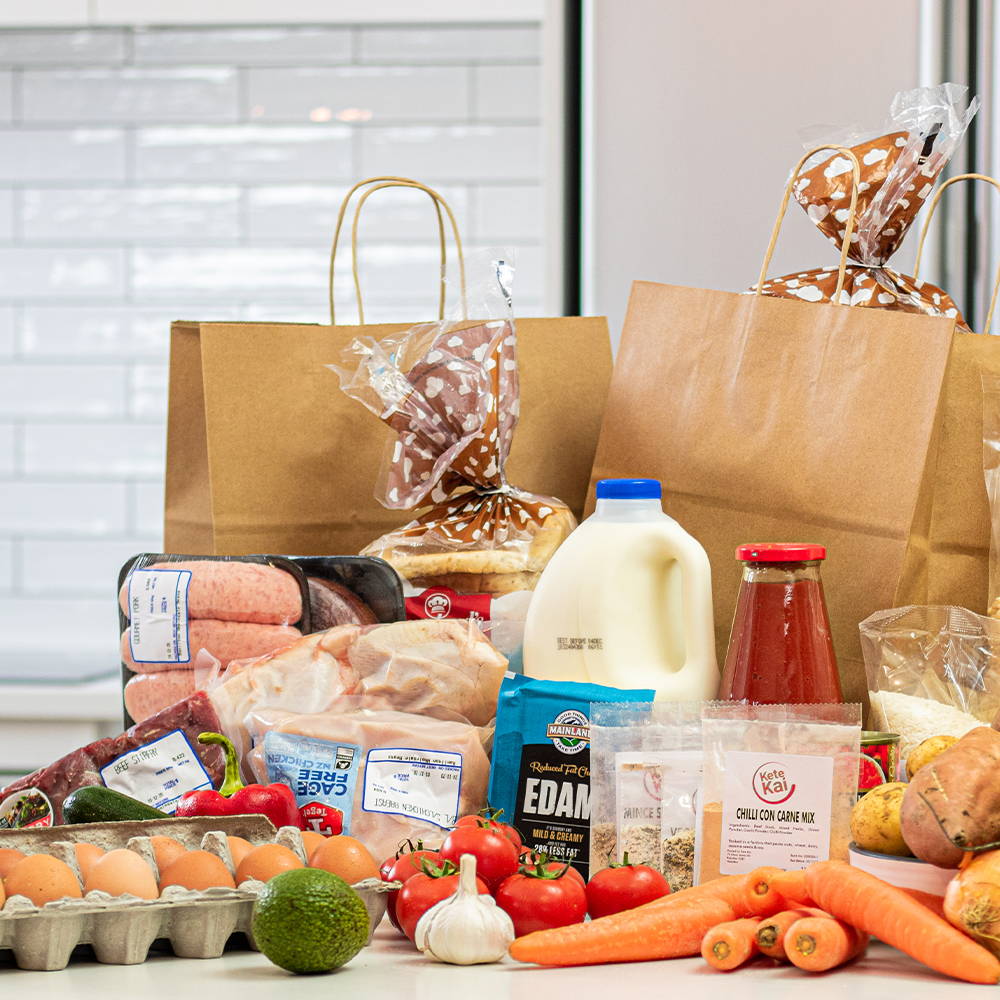 Experience our crate full of ingredients for breakfast, dinner and some snacks.
Overflowing with fresh produce and quality staples.
The most affordable delivered meal kit in Aotearoa. Packed full of ingredients for 5 classic family favourite meals with portion sizes to suit whānau small and large.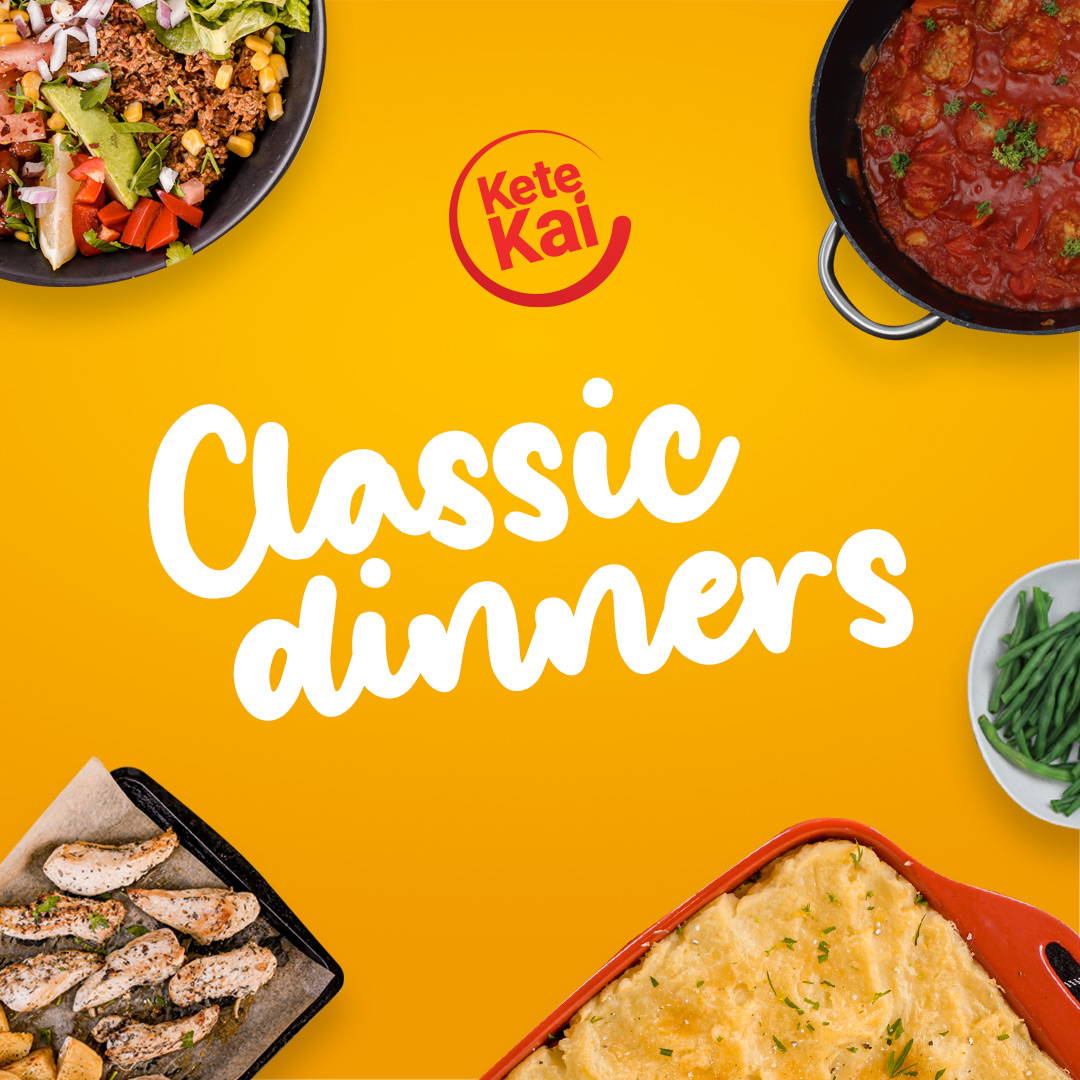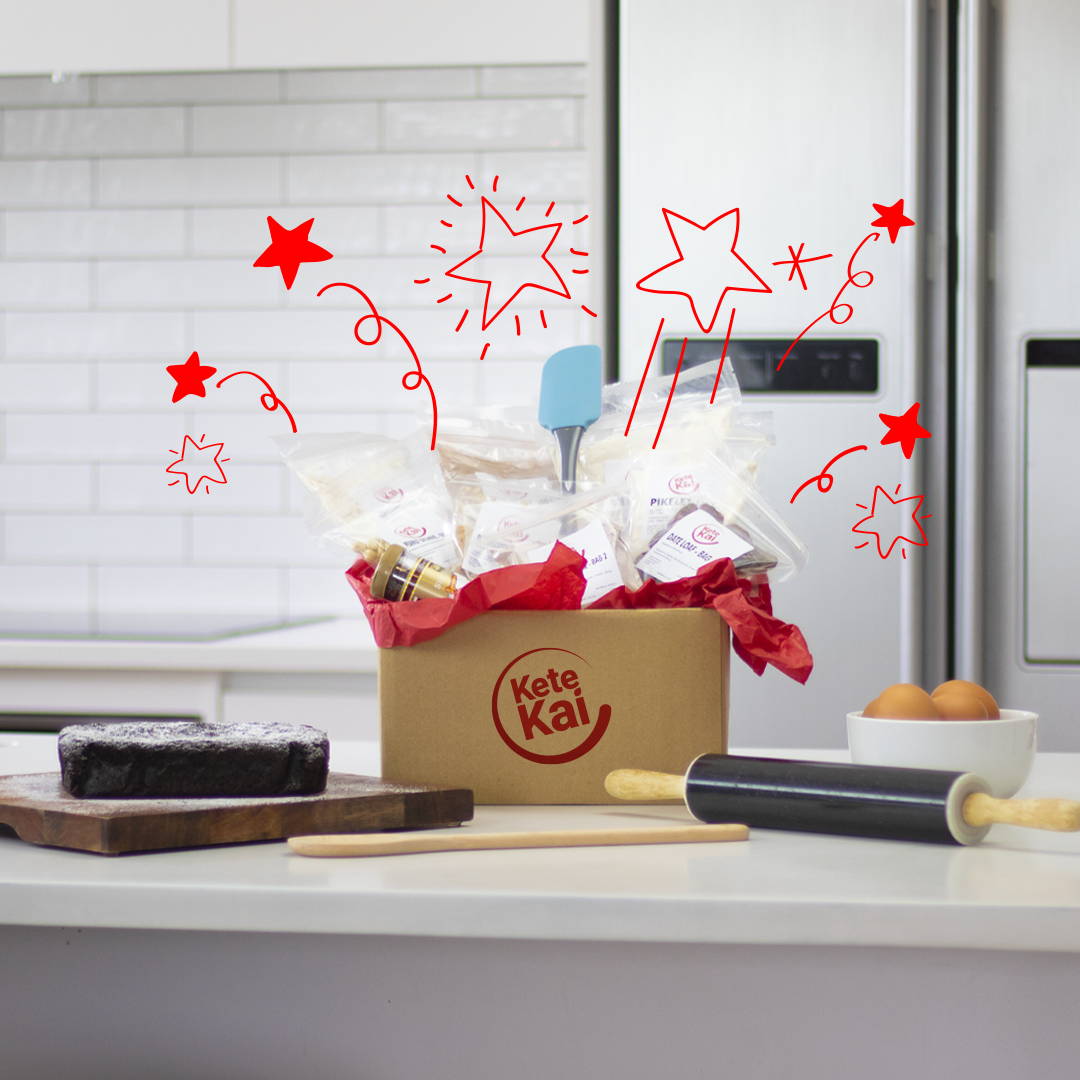 Go wild in the kitchen unloading a fun-filled box packed full of 4 random baking mixes to delight your whanau. Get involved in our awesome online community and get posting your own baking creations. It's so fun and easy your kids will show you who's boss.